all concrete, cement and leveling works
Masonry Services in Koh Samui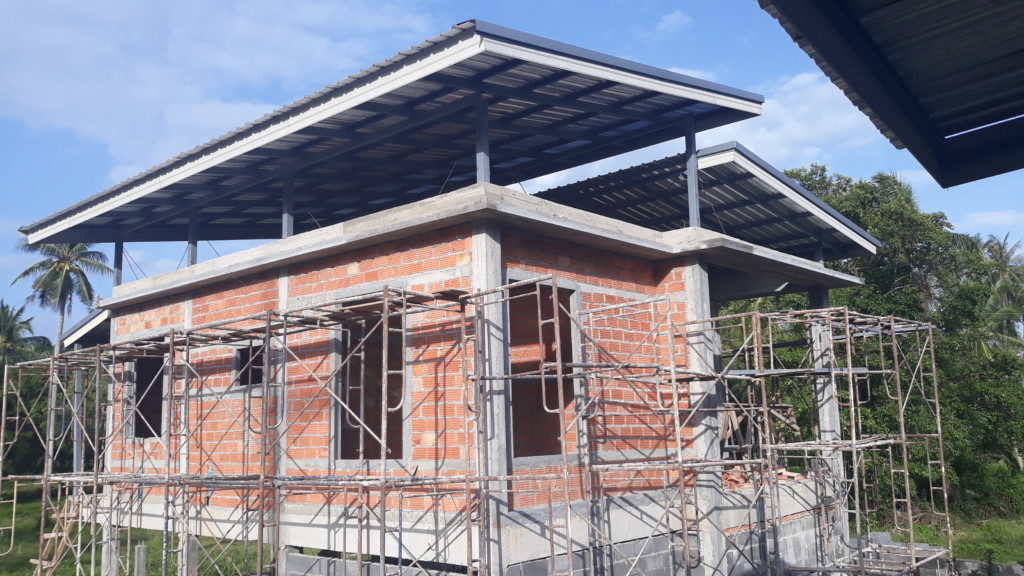 Masonry and Concrete Services in Koh Samui
Full service mason for your needs. Good prices and high quality workmanship.
Brick and ingot
Stone and tiling
Footings
Ground work
Piling
Concrete flat work
Reinforcing work
Restoration
Cement leveling
Moisture protection
Professional masonry service
Koh Samui and generally in Thailand, the masonry work is very different in comparison to the Western style. Europe and especially in Scandinavia, construction of the building is based on heat insulation. This phase of work is entirely out of Thailand which significantly reduces building costs.
For us here in Koh Samui, the heat never drops below 20 degrees Celsius and that reason we need only a brick wall with leveling cement. There are a few different sizes in the blocks that are selected according to the size of the house.
Masonry is a Traditional Construction
In Thailand, it is traditional to protect your own yard with a wall for thieves and flood prevention. When constructing a wall, the same stones are used in the partition walls. For these you can get to know better on the concrete wall services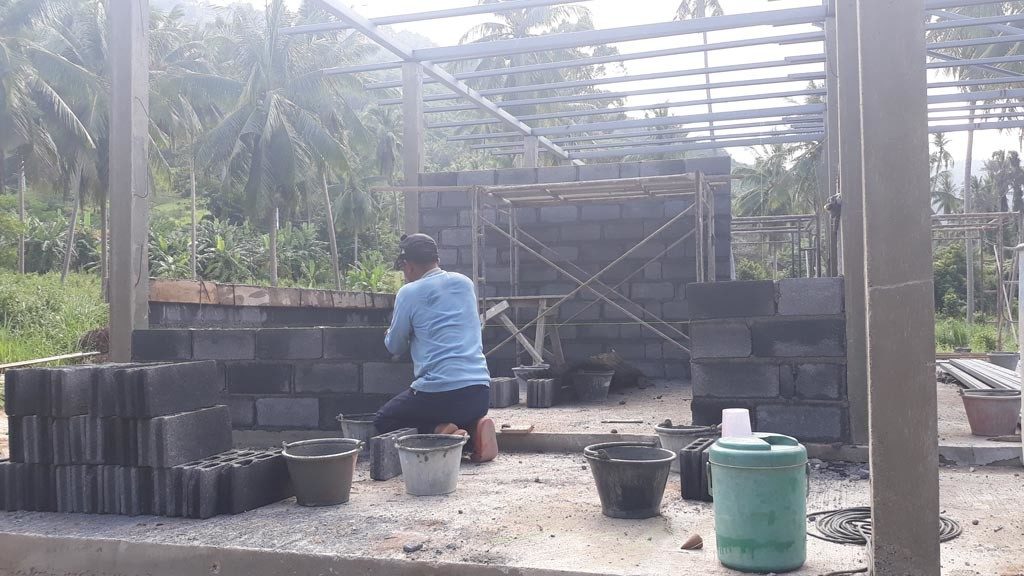 LOFT Wall Workmanship
Loft wall has become particularly popular because of the low cost and fast work. Before we are used to seeing loft walls in toilets and public spaces example parking places, but now people have found it as their own interior design, same as office in Taling Ngam. (see more our office pictures in Google +
Before loft coating, we choose the color you want. There are many different options available to you, which to choose your own. Work is decided on loft lacquer. Dont use any normal lacquer, only for the intended purpose. We will be happy to help you.
If you have an old surface to which you want a loft surface, there are two options; The first option is to remove the old paint and make the genuine and original cement surface with loft style. Another option is to use a loft paint that comes over an old paint. This second option not look exactly correct and we not also recommended this style. Only if you have horry and not so matter. This questions our painting team give final answer for you. Check out our Painting team
free cost estimate for concrete, stone and cement works
Professional Masonry & Bricklayer Workmanship